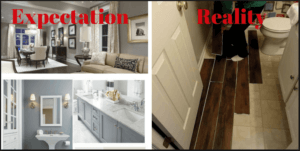 So much of our lives are becoming DIY… you know … do it yourself. Even the checkout lanes at the grocery store give you an option to scan & bag the items yourself. Self-checkout makes a cashier's job almost unnecessary….. almost.
In this age of HGTV & Pinterest, many people like to DIY a small project or even attempt a full renovation on their own. It always looks so much easier on TV or online and while some of us are gifted with the DIY gene, there are so many more moving parts to a full renovation than those shows reveal ….to the detriment of the DIYer. But still, the DIY world has become a full out culture and lifestyle to sit up and take notice of.
A question that has been raised around the office is what about interior designers? Is there a place for the professional designer in a DIY world? Short answer … absolutely. Let's take a peek at the DIY philosophy.   
So, why would someone want to take on a DIY project? Well for most people it comes down to cost. They likely think that hiring a designer is going to cost them their weight in unicorn blood. And since they are already going to be spending some money on a renovation, they might also think that cutting a designer out of the equation is going to spare them that unicorn blood.
We can try to determine what DIY versus hiring a designer costs but maybe a better way to view the issue is how much money and time and headache can a designer save you in the renovation? How much is a smoothly run project worth to you? What price would you pay to get exactly what you want?
If you're going to go DIY, then be sure to honestly assess your skill-set for the project at hand. Here are some questions to think about.
How big is the project? Are we talking "Pinterest-style No-Sew Pillow" or are we gutting a kitchen?

How much measuring is required? Do you know how to use a tape measure? Can you read a floor plan?

What's the reason for this project? Maybe an elderly parent is moving in or perhaps a new child is arriving soon. Maybe you plan on refreshing your space before listing it to sell? Or maybe you're empty-nesters and it's finally your time.

Is this something you're going to need to get a permit for? Anyone can operate a sewing machine, however, the municipality you live in is going to want to know about that wall you're opening up.

How much time is this going to take? This question should be a blog post all by itself. But if you are struggling with the idea of cloning yourself so you can get little Susie to ballet at 3:00 and little Jimmy to soccer by 3:15 all the way across town, and attend that important business meeting at 4… collaboration with a designer who can support your ideas is something to be considered. DIY doesn't mean you have to do it all yourself.

Is there room for error? The fashion police won't come and arrest you for mixing those colors and patterns (although your friends might). But can you afford the aggravation when the sofa you ordered arrived in puke green and not that gorgeous emerald color you saw online?
Another reason folks DIY is for the joy of it. They are either looking for a hobby or just like the idea of putting a little more of themselves into a space. If they are crafty, and it is a smaller DIY project, then they get to have a little fun and put those creative crafty skills to good use. And then there are those who also believe that no designer could truly grasp their own personal unique style and they would simply be wasting their money.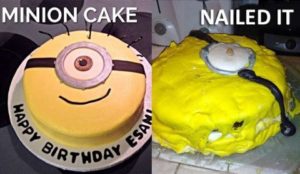 Be totally honest with yourself when answering these questions. Draw up a pro's and con's list. And while you're at it, I'm going to mention the big bad "B" word: budget. Come up with a budget for your project. Don't just budget out the money you're willing to spend, but also budget out the TIME you're willing to put into it too.
If this is too much for you, then certainly schedule a consultation with a designer. Most are willing to support your ideas in a single design session. That session alone can help prevent costly mistakes by educating the DIYer to best project management practices. If your only concern is about saving money, then it is certainly advisable for you to learn everything you can and know that your friendly neighborhood designer is always just a phone call away.
If you are only trying to refinish that really cool bench you found at the flea market, then DIY til your heart's content….more power to you! However, I cannot stress enough the importance of knowing what is truly involved in a much larger-scale project such as a bathroom or kitchen remodel or space planning for a renovation.
As the DIYer you are invested emotionally in the space, be it your home or your office, but don't lose sight that there is an enormous value in having a professional look at your space with fresh eyes that can keep you focused on your goals that include staying on budget and schedule.
Lastly date your designer! I don't mean you have to literally wine and dine them …although, in case you're wondering, I like my wine red and my cheese sharp… just sayin'. Interview them. Ask them about their process. Don't be afraid to actually get to know them as a person. They are there to support your dreams because in the end that's what your DIY project is really about, isn't it?
Always go with the "higher/hire" rule: If you have higher expectations, then hire a pro.
For a professional consultation on your next DIY project, call us at 856.269.0707 or email [email protected]. We support your desire to do-it-yourself!
Like what you read? Sign up to receive our newsletter right into your email box!
IS THERE A PLACE FOR THE DESIGNER IN A DIY WORLD?